Eccet

- scientific image processing for your daily routine

Eccet

can be run totally virtualized. In your datacenter, on your own machine as a VM or even as an online service on e.g. Amazon EC2.

You decide where you want your data to reside. And access it from anywhere with just a webbrowser.

You need no plugins, there is no cached data, no trace. On the Client PC nothing needs to be installed and no sensitive data remains.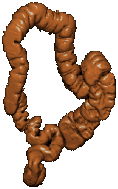 Various tools make sperating your images into the interesting areas a simple and intuitive task.

Eccet
provides
seamless integration
into your clinical workflow:
The internal PACS server ensures rapid communication with your DICOM infrastructure.
Computer Aided Diagnosis functions and integrated documentation facilities accelerate your work

Highly efficient preprocessing algorithms take care of de-noising your data so that you can often yield outstanding results even when using ultra low dose datasets.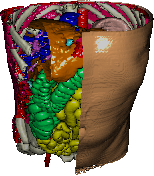 Lots of rendering modes allow to create images that are quick and simple to analyze for almost any application.